Regular price
$16.90 USD
Sale price
$28.99 USD
Unit price
per
Sale
Sold out
SPECIFICATIONS
Volume: 300ml
Material:  food grade ABS+PC material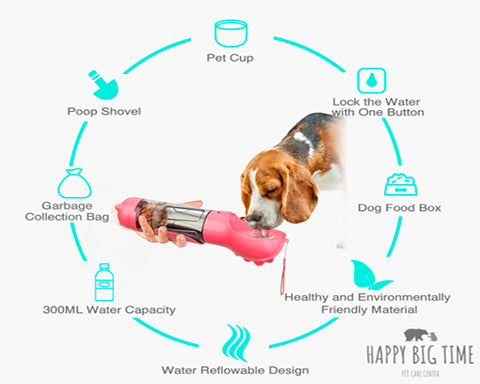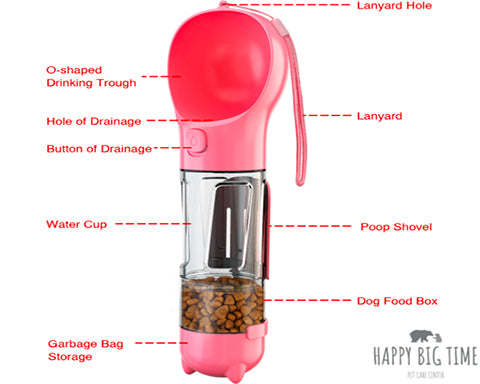 The design combines the drinking trough and the cup, which satisfied ergonomics.And it's convenient for one-handed operation,also makes easier for the owner to feed pet water and make sure it does not leak when inverted in 360 degrees.Designed with lanyard on the top, which is also easy to carry.With 300ML water capacity and O-shaped drinking trough design, so it's more suit a blt for dog's oral structure,and also can prevent water from s piling.It's also suitable for all kinds of dogs in any sizes to use outdoors for along time.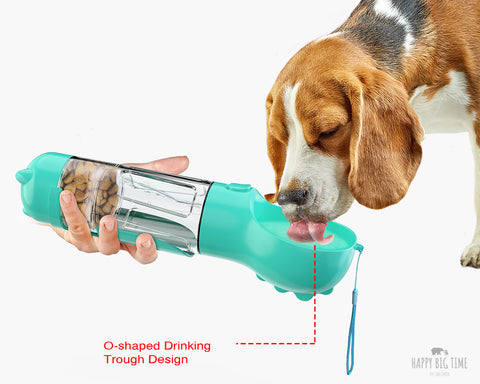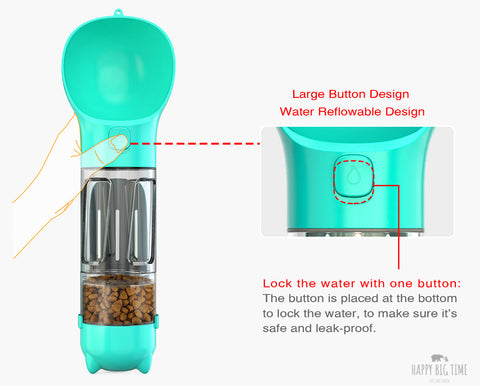 Equipped with a large button of drainage, makes sure that the water comes out as soon as you press the button.It's also reliable and very safe.The button is placed at the bottom to lock the water.A built-in silicone seal makes sure it's double waterproof and leakproof.If you press the button for along time and make the cup erect,it can make the waterflow back into the cup.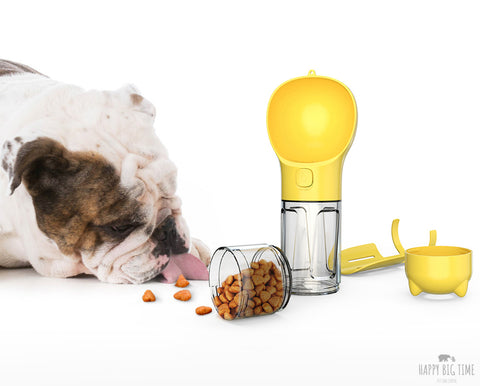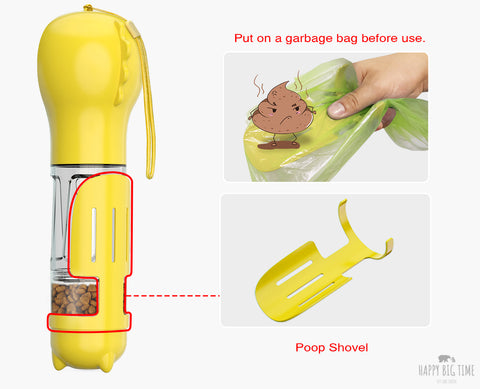 DogFood Box Design:A portable dogfood box is designed under the drinking cup, which can carry dog snacks.The dogfood can be accessed by directly rotating and unscrewing.The operation is simple and the dog can enjoy the food at anytime.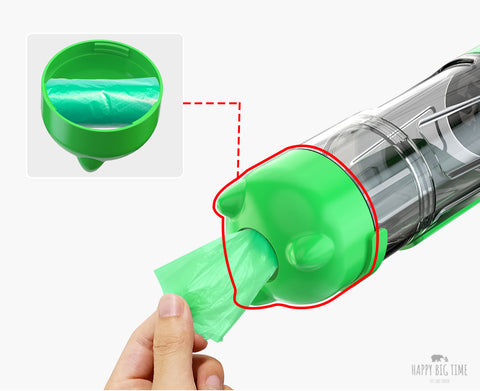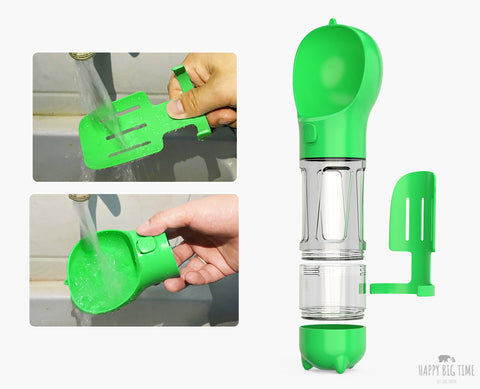 The storage function of garbage bags:There are some portable garbage bags at the end of the cup, just pull it off gently if you need it, which is convenient and fast.
This product is made of healthy and environmentally friendly food grade ABS+PC material,so the surface is bright and clean.It's also high temperature resistant, which _be used for avery longtime.Each component can be disassembled and used can independently.It is easy to clean, and each part can be directly rinsed with water and easy to wipe off.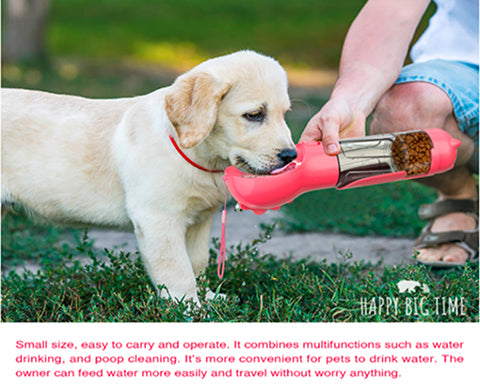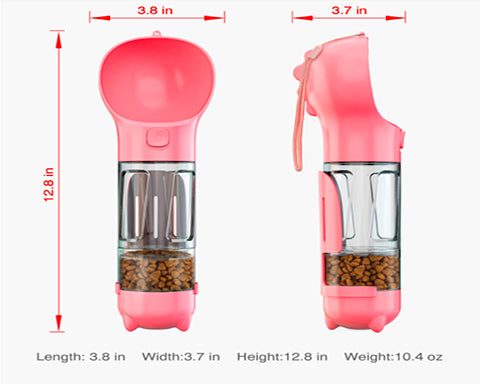 Share
View full details